Learning Support
At Ditcham Park School, we recognise that each child has individual abilities, strengths and needs. Our aim is to identify and meet these needs.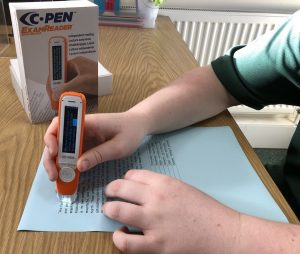 Learning Support is provided in a variety of different ways.  We provide learning support on a 1.1 basis, we also offer paired learning support sessions as well as learning support groups of 3 or 4 pupils. The benefit of paired and group work is recognised by current educational research. Both the Department for Education (DoE) and The Education Endowment Foundation (EFF) cite the value of collaborative approaches as being 'hugely beneficial for students with SEND'. EEF research highlights the impact of 'effective collaborative approaches to learning' as 'consistently positive', with pupils making 'significant learning gains' over the course of an academic year (EEF 2021). Where the decision is made to pair a pupil with another, this is done with careful consideration and with the interests and needs of the pupils at heart. All of our pupils, whether working in a small group or on a 1.1 basis, will have structured learning goals which are specifically tailored to their needs.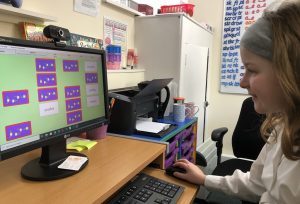 Throughout the school, the Learning Support department offers a variety of support and interventions to pupils, covering all four categories of Special Educational Needs as detailed in the SEND Code of Practice. We establish an inclusive environment for pupils with SEND by having high expectations of all the pupils that we teach and aiming to remove all barriers to learning and participation in school. The Learning Support department celebrates neurodiversity and encourages all pupils to become aware of their strengths and preferred learning styles. This enables children to achieve their individual potential and grow into confident, independent learners. Learning strategies are multisensory and utilise a wide range of resources. Tasks are designed to build self-esteem, confidence and resilience. Learning is interactive and engaging.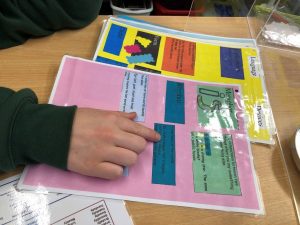 Alongside ongoing teacher assessment, we use standardised testing to monitor each pupil's potential and progress. This approach allows us to understand each pupil's needs and to ensure that the appropriate support is put in place to encourage the best outcomes. Where necessary, early intervention can be targeted to the child's individual needs, removing barriers to learning. Our aim is that skills learnt in Learning Support sessions are transferable to the classroom, home learning and beyond. As appropriate, Learning Support staff will work with class teachers in order to promote tailored strategies for each pupil. Additionally, each pupil with SEND will contribute to their own pupil 'passport'. The aim of the passport is to ensure that key information is shared with all staff who teach the child in order that they are supported to make the best possible progress. The passport will be regularly reviewed and adapted as the pupil's needs change.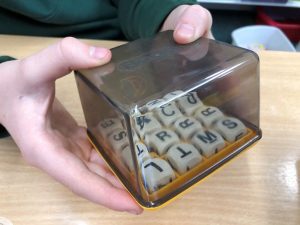 All pupils in Seniors who require additional provision for examinations will be screened by the Learning Support department in Form 3, thus allowing us sufficient time to put access arrangements in place.
The Learning Support department for Juniors is led by Belinda Fifield who will also remain as Learning Support teacher for some pupils in Seniors. Hayley Brimble is
 Head of Learning Support for Seniors and the EHCP Coordinator. Both are highly qualified and have many years of experience working across primary and secondary key stages with SEND pupils. The Learning Support department is supported by two Learning Support teachers. Mrs Rachel Standen has many years of teaching experience during which time she has worked with pupils across both primary and secondary key stages.  This year we have also welcomed Ms Kate Dunleavy to the department.  Kate is an experienced Junior teacher, having worked as a classroom teacher within the Junior School at Ditcham Park School for over 10 years.
Pricing of Learning Support Lessons (to take effect from 1st September 2022):
1.1 =  £53 per hour
 1.2 =  £32 per hour
Group of 3 or more =  £22 per hour
These costs are subsidised, and we hope will offer excellent value for money.
Please contact Mrs Hayley Brimble on Hayley.brimble@ditchampark.com for queries within the Senior School for Learning Support.
Please contact Mrs Belinda Fifield on Belinda.fifield@ditchampark.com for queries within the Junior School for Learning Support.