Extra-Curricular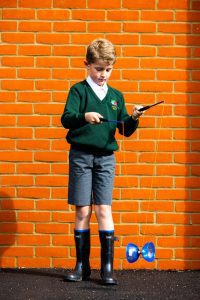 Ditcham Park School is proud to offer students access to a full and varied programme of creative, musical, sporting and academic extra-curricular activities, school clubs and activities to complement our well-balanced curriculum.  Our programme enables students to develop existing skills and talents while at the same time exploring new interests and broadening their outlook.  During their time at Ditcham Park School students are given the opportunity to enhance their learning and educational experience beyond the classroom through participation in various day and residential trips both in the UK and abroad.
These extra-curricular activities offer pupils opportunities:-
• For learning the value of teamwork, individual and group responsibility, physical strength and endurance, competition, diversity, and a sense of courage, commitment and community.
• To apply academic skills in a real-world context and are thus considered part of a balanced education.
• To make choices in terms of what they want to do, or not do as the case may be, which in itself can be educational.
The purpose of this ECA Booklet is to inform you of the activities on offer at Ditcham Park School.
Any questions, please email:
parents@ditchampark.com
For a complete guide to all of our extra-curricular activities please click here  
Extra-Curricular Activities
We want to develop in every pupil the skills, talent and abilities required to become emotionally resilient and autonomous learners. We want to encourage in every child a sense of commitment, to value high achievement and to be prepared to adapt and to be innovative.
Our Extra-Curricular Activity programme plays an important part in enabling us to work towards these aims. It does so by extending the curriculum beyond that which is taught in timetabled sessions.
For a complete guide to all of our extra curricular activities please click here
Day and Residential Trips
The wider curriculum at Ditcham Park School is complemented by regular day and residential trips.  Some experiences are designed to enhance academic learning while others focus on personal development.
Annually, in addition to a variety of academic day trips, students in Form 1 and 2 participate in a three day residential trip to Calshott Activity Centre where they are given the chance to explore and develop their skills in a range of indoor and outdoor pursuits including sailing, cycling and skiing.  Form 3 students visit Ypres to explore the history of WWI and WWII and all language students have the opportunity to practice their oral skills and experience the culture first hand on a residential trip to Europe.  Additionally, students have the opportunity to participate in a week-long skiing experience to a major European Ski resort.
Additional Clubs and Links