Welcome to Juniors
Welcome to the unique learning environment that is Ditcham Park Junior School. Our wonderful setting on the top of Ditcham Down, with acres of playing fields, surrounded by farmland, with views across to the Isle of Wight enables every child to enjoy every day.
Junior School
Welcome to Juniors at Ditcham Park School, a place where everyone is known and valued. Please do spend some time looking around the website to give you a flavour of how special Ditcham Park Juniors is.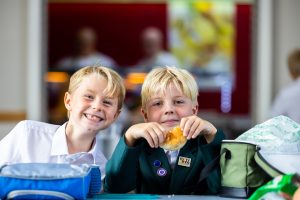 Our school is lively and fun. It is filled with eager and responsive children who buzz with enthusiasm as they engage in their learning.
Our beautiful grounds within the South Downs National Park allow the children to run and play whilst experiencing all that nature has to offer.
All the children are known, taught and nurtured as individuals. Our staff are knowledgeable and committed to approaching the broad-based and challenging curriculum in a stimulating and motivating way.
The children enjoy a wide variety of opportunities throughout their time in the Juniors, from exciting trips and residentials to musical performances, drama productions and representing the school in sporting fixtures.
We benefit from the excellent facilities available to all the children throughout the school.
Children are encouraged to take their learning and play outside; making the most of our forest area, our gardens and our swings and climbing frames.
The children enthusiastically support each other in fundraising activities and sporting and cultural events throughout the year.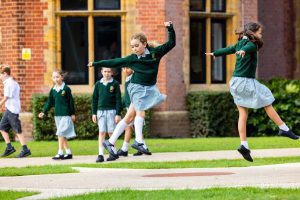 Fun and friendship is a theme which runs throughout the school. A prefect and monitor system in Upper Juniors (Year 6) allows for the older children to take on new responsibilities as well as always being there to support the younger members of the school.
Open Morning
It would be my pleasure to welcome you to an Open Morning or a normal junior school day. Please do come and see for yourselves what wonderful opportunities Ditcham Park Juniors has to offer.
To find out more or to book a tour please contact our Admissions department.
Pippa Probert, Head of Juniors