Dragonflies Diary of Adventures
This week in Dragonflies 31-03-23
We've had a very Easter focussed week this week!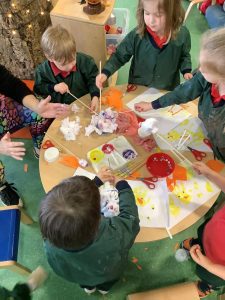 We've made some Easter crafts, checked in on our growing tadpoles, sung some spring songs, had a wonderful morning with Creation Station, been dressed up, and hunted for eggs! Phew! What a week.
We've also been to Little Leaf Cafe in Petersfield and had an egg roll stay and play! It's been such a busy and enjoyable week.
Happy Easter to all our little dragonflies and their wonderful families. We hope you have a great Easter break!
We are already looking forward to seeing you all again next term!
Love,
Kylie and Claire xx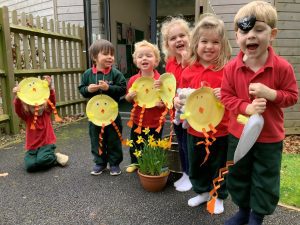 Contact Details & Useful Links